We do love to be beside the seaside
Here at Cad-eau today, the sea is sparkling and the sky is blue! We really do love to be beside the seaside!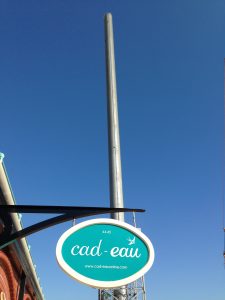 And what better way to celebrate our beautiful British seaside than listening to the stunning new title track from Liane Carroll's, very soon to be released, 'Seaside' album. Produced by James McMillan and recorded just along the coast from us in Brighton, at Quietmoney Studios in Hastings, this stunning album is heartbreakingly beautiful.
Earlier this year, I was lucky enough to hear Liane live at the Pizza Express Jazz Club in Soho where she performed arrangements from 'Seaside' which is due to be released on 18 September.  My copy has been pre-ordered and I can't wait!
Have a listen to the sensational 'Seaside' (title track written by Joe Stilgoe) below and you can pre-order via iTunes  and Amazon.